Books
"It is good advice to read the foreword on most books about Exchanges – and forget the rest Not so with Capital Market Revolution. It is bang up to date, prescient and ruthless. No broker, trader or exchange official will fall asleep over this book – he will lie awake – worrying."– Sir Brian Williamson, (then) Executive Chairman of LIFFE endorsing "Capital Market Revolution!"
Patrick L Young is the author/editor of a number of books, several of which have been financial best-sellers.
(1999)

was written in 1998 and published on July 1st 1999, was devoted to the future of markets in an online world and brought to life the struggles amongst a reactionary financial markets industry to reform and the threat of the new technology that was redefining the business.
It's rather amusing to reflect a decade or so later that the book was as controversial as it was, considering how it outlined what now seem like blatant truisms, such as:
electronic trading would render open outcry floor trading obsolete
the future of exchanges would be as for profit entities as mutualisation became outmoded
hedge funds (and alternative funds) would become a massive element of the investment markets
ETFs would grow exponentiallly to rival conventional passive funds
That sports and prediction markets would be a significant element of the future
"Capital Market Revolution!" was subsequently updated in 2002 with the
published by Texere (the original tome was published by FT Prentice Hall).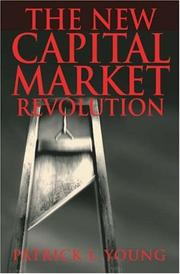 "The Promiscuous Investor"
(erivatives.com)
"The Promiscuous Investor" was written against the background of September 11, 2001 and outlined the likely impacts on the financial markets and their infrastructure during 2002 and thereafter as the pace of the Capital Market Revolution intensified. It was published by erivatives.com in a limited edition.
(John Wiley 2003)

"Single Stock Futures – A Traders Guide" (John Wiley 2003) was aimed at being a simple guide to a product which I had been popularising for some years before it was widely reintroduced (I worked closely with LIFFE and the Montreal Exchange on the creation of their SSF products amongst others).

– Editor and Publisher – (erivatives.com 2004)
During my lengthy spell as a director of the Swiss Futures & Options Association, I was delighted to edit what was a great book to mark their 25th anniversary, all about the mysterious linkage of the people who had enjoyed the cowbells and convivial entertainment on the Burgenstock mountain at what was a unique conference in the exchange traded derivatives world.

(Derivatives Vision 2006)
I originally wrote "The Exchange Manifesto" to mark the 10th anniversary of the emerging futures exchanges association AFM. The book itself is a brief guide to why exchanges matter and how they benefit everybody within emerging markets.
DV Books 2010
How could I possibly turn down the opportunity to work with a team of brilliant analysts and hedge fund managers all in the pursuit of returns for good causes?
After a frantic summer of 2010, the end result has been a rapidly gestating but nonetheless intriguing work, which entirely benefits good causes all around the world.
To maximize the returns for charity, please buy the book here Ultimately direct purchase of books means the nominated good causes receive almost 25 Pounds out of the 30 Pound cover price.
Future Books
I am working on various new projects including the latest volume in the "Capital Market Revolution!" series which promises to be just as radical as the original…